As I mentioned in my last post, on Tuesday my daughter, my mother and I all went to
Upper Canada Village
. It was a wonderful day at a place the my family really loves to visit. You are able to walk around a 60 acre site filled with houses, businesses and farms depicted as they would have been in the 1860's in Canada. There are people in costume that speak to you in character to complete the feel of stepping back in time.
And of course we took lots of pictures! I'm only going to share a few with you, otherwise my blog would never open if I shared all the one's we took! LOL!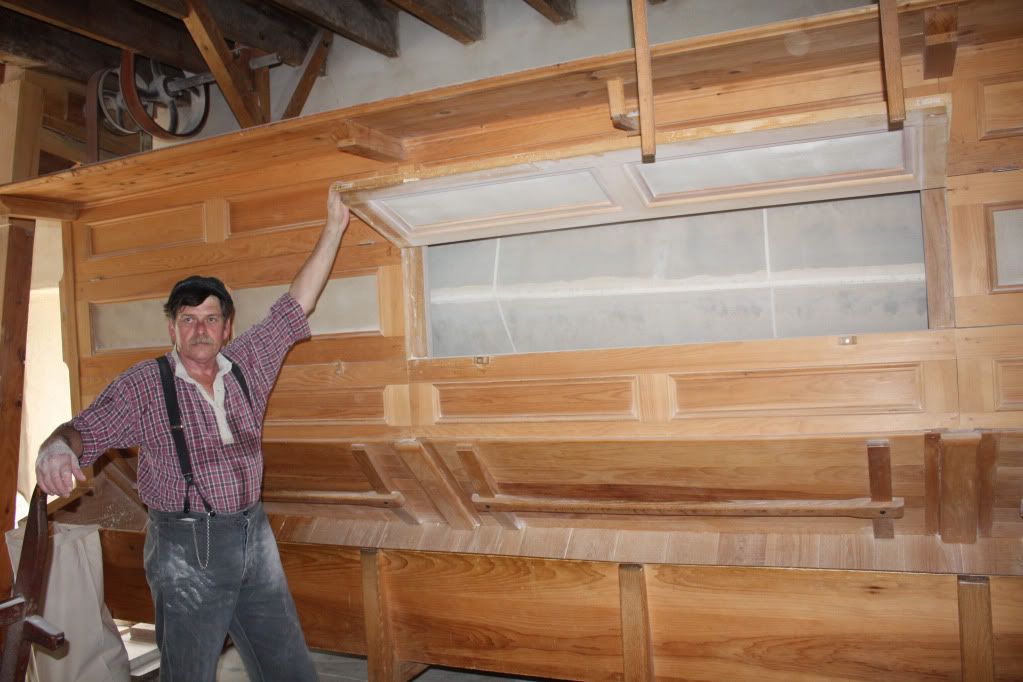 This is the grain mill. They grow, harvest and then mill all their own grain for bread that is made and sold right on site.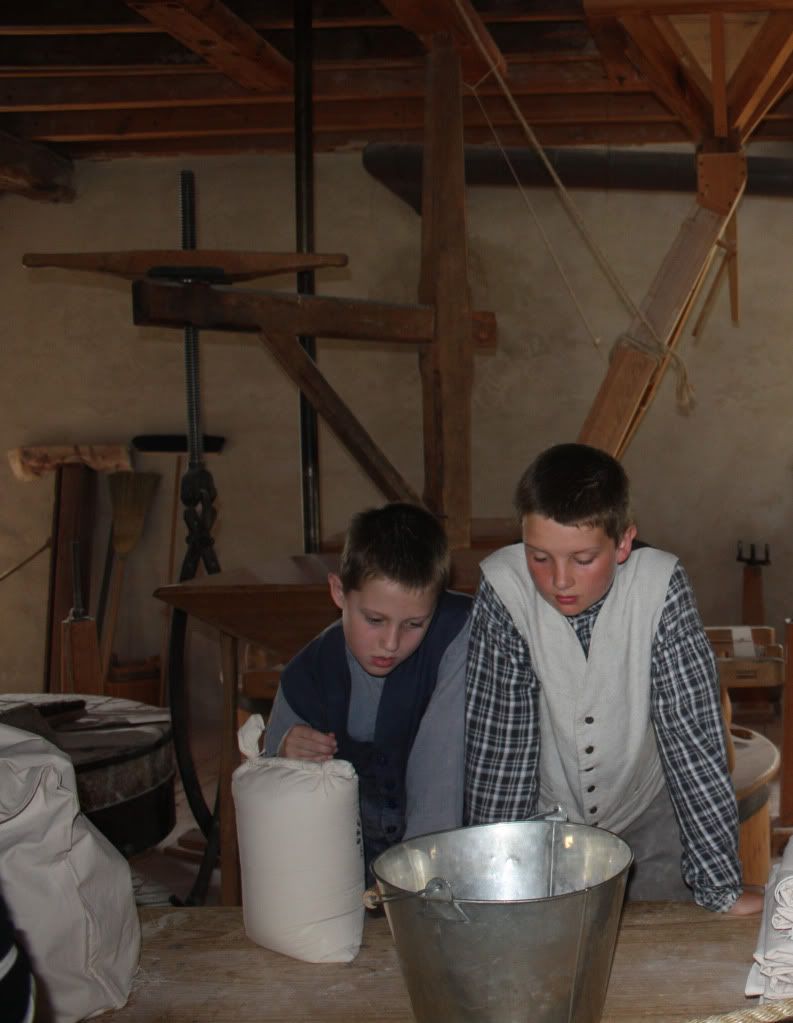 Also from the grain mill. These two boys are there on a summer camp. I couldn't resist snapping a photo, they looked so bored! LOL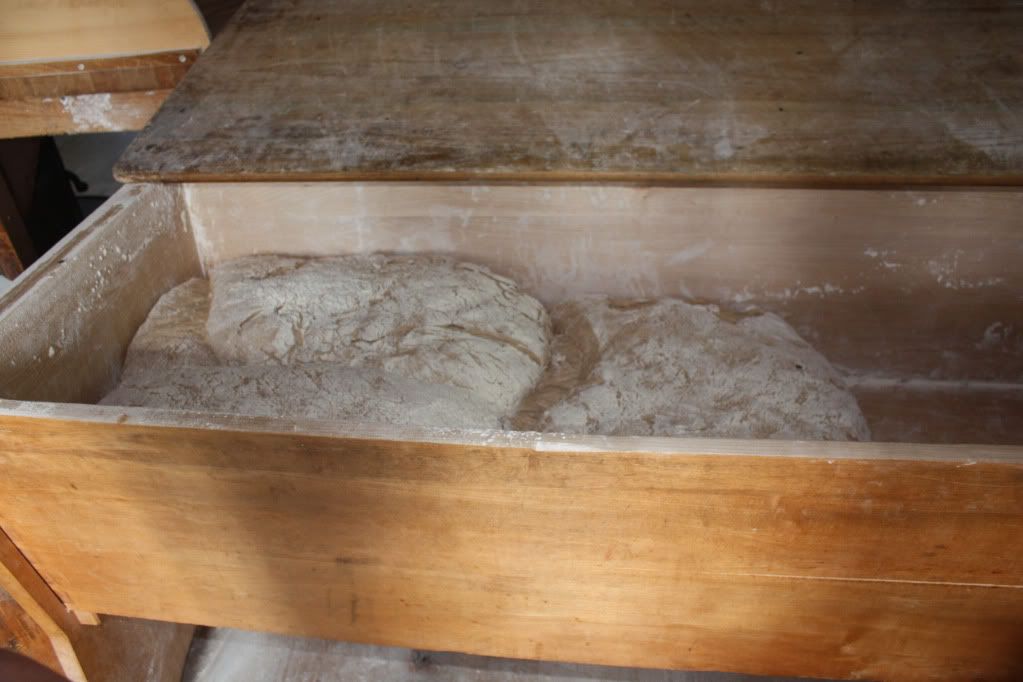 The grain is then sent to the bakery where it is made into dough, then into fresh loaves of bread. This amount of dough will make a small batch, approximately 50 loaves.
I loved the way the people who work here act like they would in the 1860's. This bike is amazing!
A closer photo of the bike
The gardens were incredible. This was the largest one there, by the home of a prosperous farmer.
It was so big, I had to take two shots to get the whole thing in. I photoshopped them together so you could see how big it really was. You'll have to click on this photo to get the full effect.